Mic FIFTY


Mic 50 was an collaborative project by Mic and Grey Goose in 2015 with a mission to highlight fifty millennial entrepreneurs, activists and business owners who are making a positive impact in their respected communities Mic 50 launched with a website, showcasing the honorees along with their bio, social media and various recommendations, following by a video series and a launch party.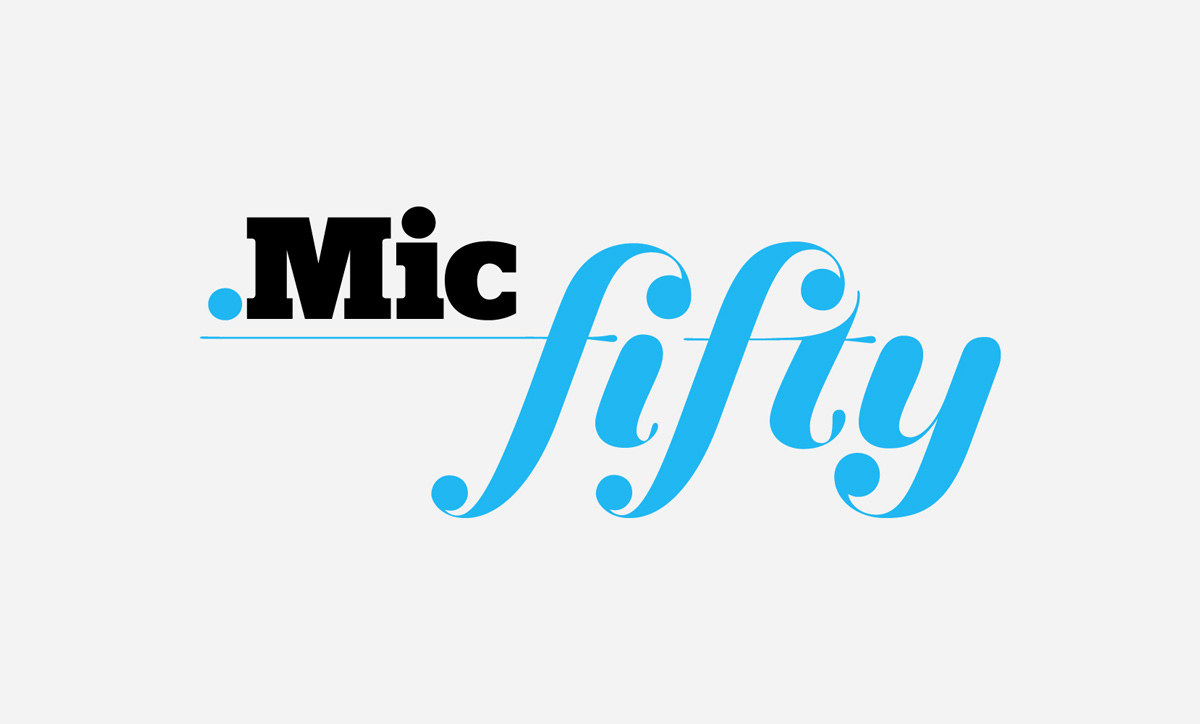 My role:


Reporting to the Lead Designer, my role ranges from exploring multiple directions and aesthetics for the branding of the project: How do we incorporate the Mic's brand guidelines while making this look cool and fresh? Do we want to introduce new colors? Should we consider new typography? These are the questions I tackled before coming down to the final version of the logo.

Besides the branding, I was also a part of the UI/UX design process of the website. We knew that we wanted something fresh for the site, something that doesn't feel static or "done before." My first step was researching what other companies have done with a similar project like this, such as Time's Person of the Year and OUT100 from Out Magazine, to learn what worked and what didn't. The next steps were mocking up, exploring new directions with design and then narrowing down/finetuning the details that we'd like to keep.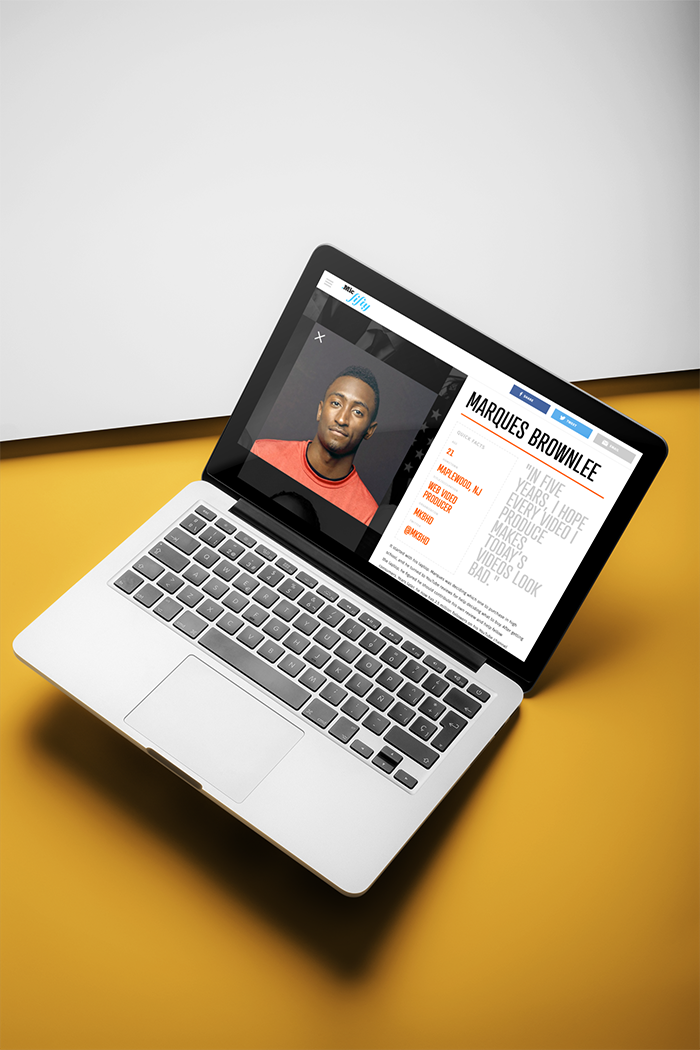 On top of branding, UI/UX design, my role also including resizing and retouching all of the honorees' photographs. We received a wide range of headshots and selfies, some were in HD and a lot of them really were not. So I spent a lot of time making sure the photos look cohesive in a grid, that was also the reason why we set the default layout to black and white, and only shows color when you hover on the profile.




Screen recording of the site: